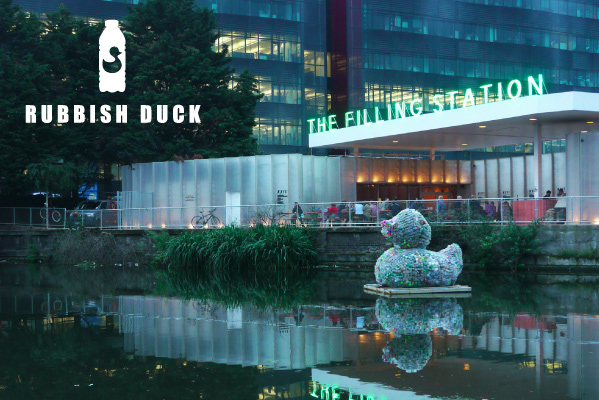 Rubbish Duck is a sculpture made out of more than 2000 plastic bottles, all collected from the Thames and Regent's Canal.
In many parts of London the canals and rivers are the only quality public spaces. The waterways are also some of the last natural habitats for wildlife in the city. The waste poses a real threat to birds, fish and other wildlife. Living on Regent's Canal I became frustrated seeing how dirty the water is and wanted to do something about the problem.
The sculpture symbolises the disregard towards the local environment but also draws attention to a larger problem plastic pollution causes globally. The sculpture will be on display during the summer and after that recycled by its sponsors ECO Plastics Ltd and Grundon.
Collaboration with designer Ferdinand Povel, environmental charity Thames21, Regent's Canal Festival and the volunteers.
rubbishduck.com