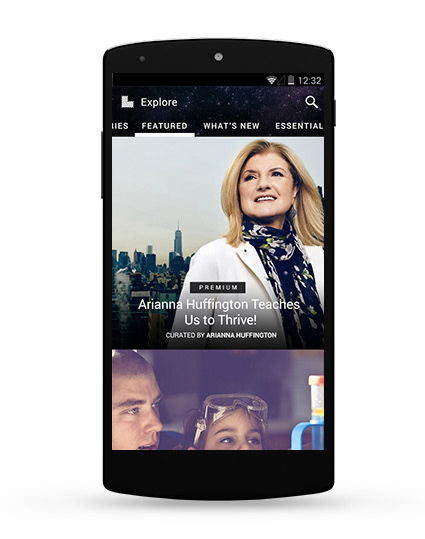 The Android version for Learnist
Learnist is a crowd sourced online education platform. The company started a major redesign project in the winter of 2014 in the purpose to attract new users but also create more streamlined user experience throughout the product, on web and mobile.
I was designing for all platforms, but mainly focusing on the Android experience on both, mobile and tablet. Main goals for the Android redesign were to use the platform's conventions and to maintain coherent visual language with the web and iOS versions of the product.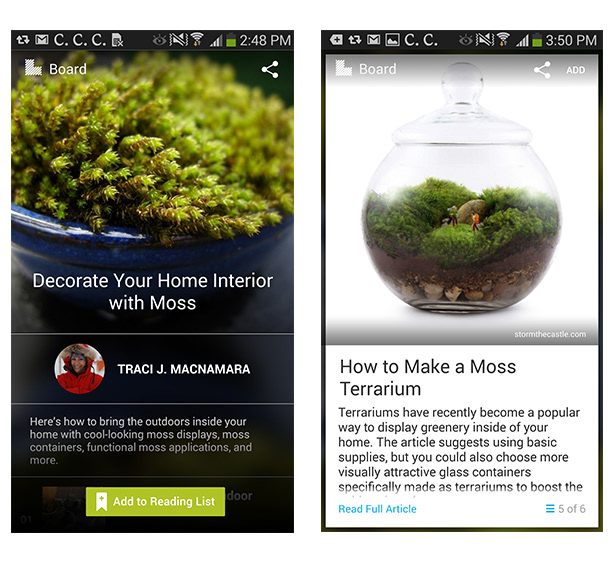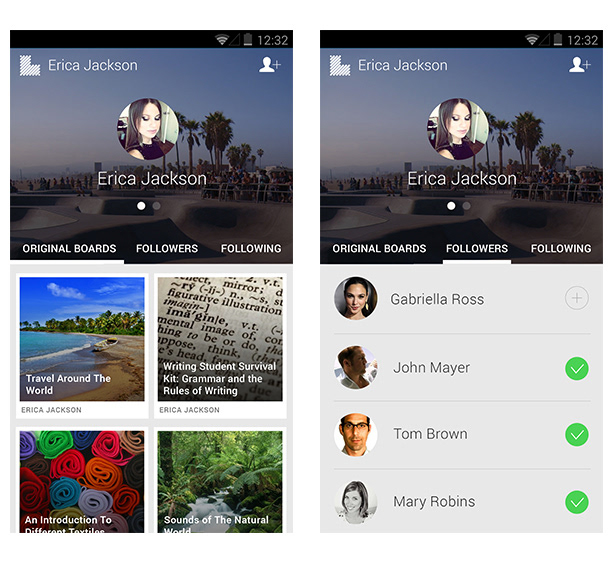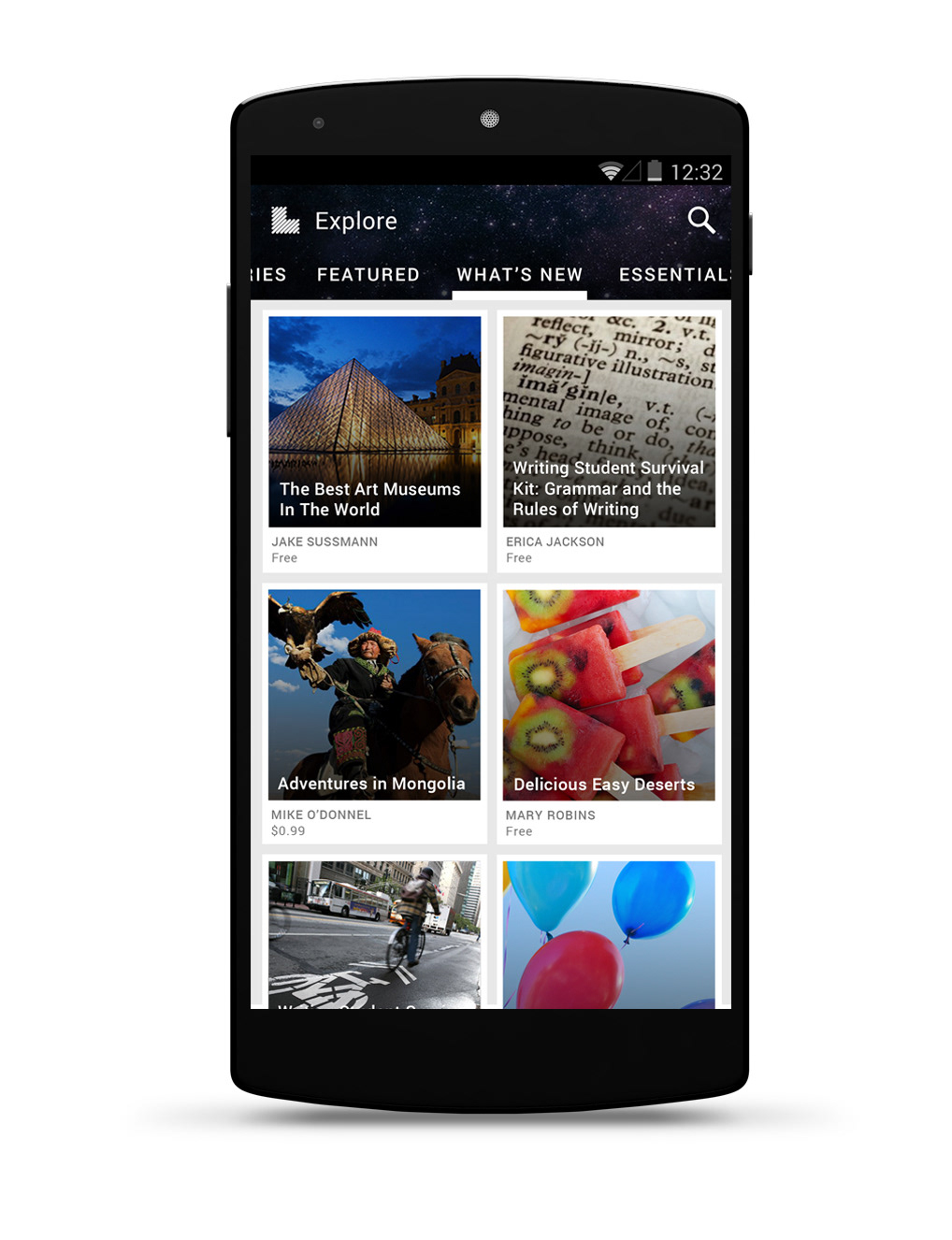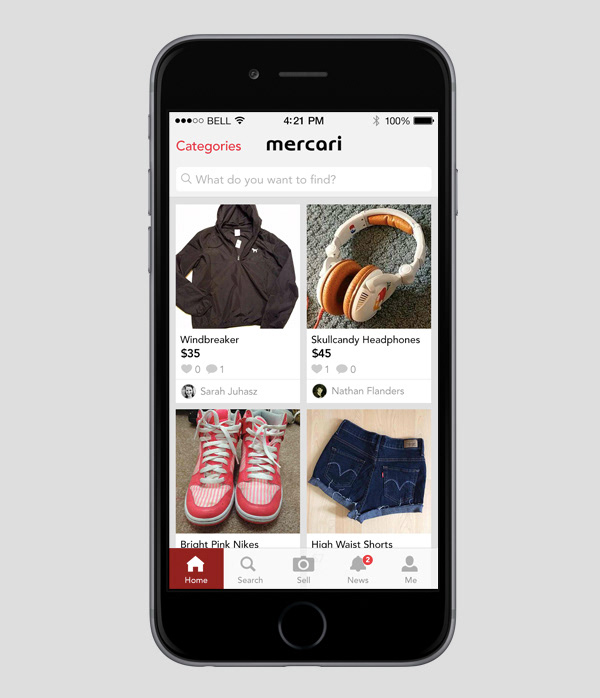 iOS redesign for Mercari (concept)
Mercari is a Japanese merchandise platform. Users can list the items they want to sell or buy items from other users. Mercari is entering the US market, and they needed a redesign concept for the mobile and tablet experiences.
On the home screen the goal was to help the user to see what's available to buy and quickly browse categories. The design challenge was to make the user generated listings and photos to look as inviting as possible.
I wanted to simplify the existing UI by removing the side menu and replacing it with flat structure. In my version all the main actions are in the tab bar where the user can easily reach them where ever they are in the app. I also made the search more prominent with a clear call to action.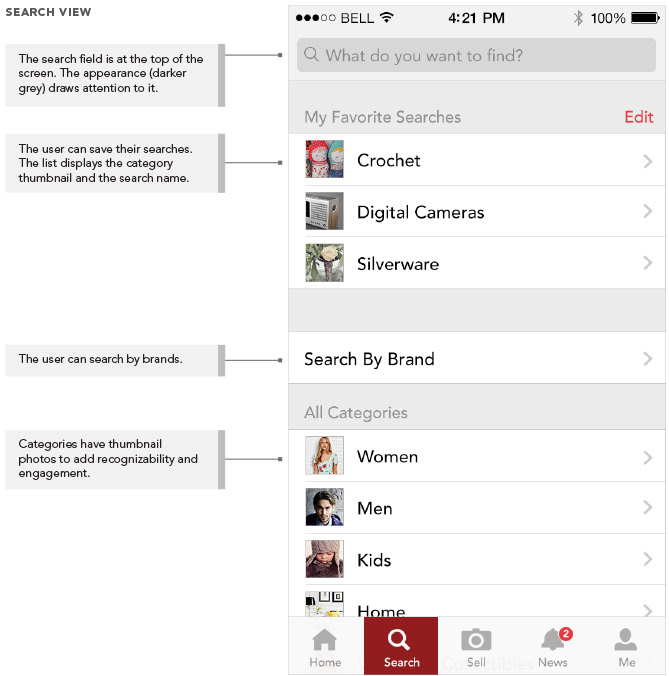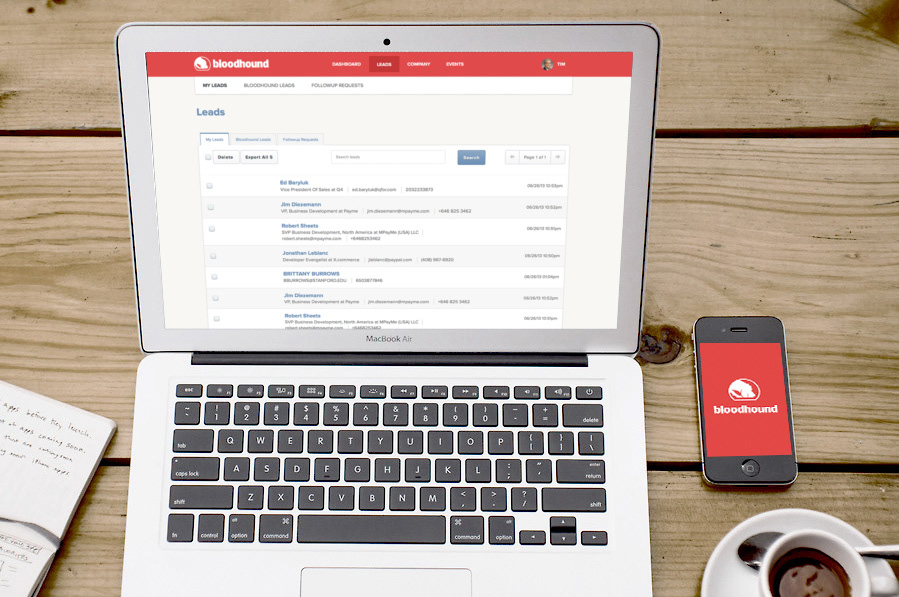 Bloodhound was a mobile lead management tool for companies to collect leads on and off the trade show floor.

The product was both a mobile lead collection tool and online dashboard to manage leads. The app allowed capturing info from business cards, QR codes and barcodes.

I designed user flows, interfaces and visual assets for both iOS and Android working closely with the development and marketing teams.