Savings Catcher was a program for customers to scan their paper receipts and get money back if Walmart found a cheaper price from its local competitors. At the time, Walmart didn't have a rewards program so Savings Catcher was filling a need for customers to get savings.
Before Savings Catcher was discontinued in order to introduce a cash back Walmart credit card (which is also linked to Walmart Pay), Savings Catcher was one of the most used products within the Walmart online services with 1 million daily users. 40% of the customers downloaded the Walmart app just to be able to use Savings Catcher.
The vision for Savings Catcher was two-fold: first to remove the paper receipt scanner from Savings Catcher and second, inceltivize Savings Catcher customers use Walmart Pay for their transactions to submit an electronic receipt from Walmart Pay.
As the lead UX designer, I was responsible for redesigning the whole Savings Catcher experience. Based on the business and engineering requirements, previous user research insights and customer feedback, I planned the design approach. I collaborated closely with the product owner and communicated and shared the designs on a weekly basis with the engineering team and with other stakeholders. 
​​​​​​​
I created wireframes and flowcharts, planned user testing sessions, designed the visual style and annotated the production-ready screens and ADA instructions and finally did the visual QA to make sure the product looked and functioned the way it should.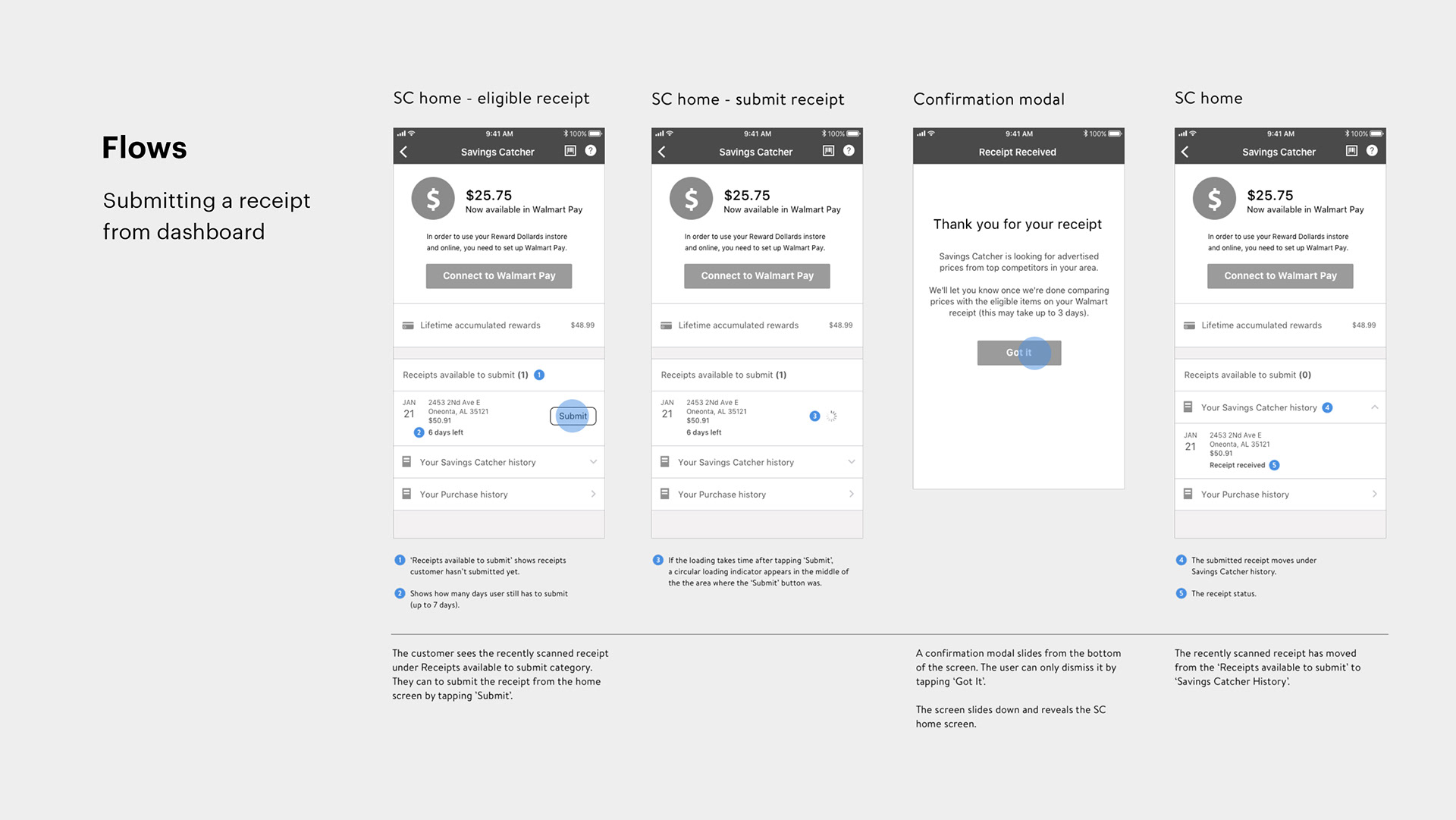 For more details about the project, please get in touch.