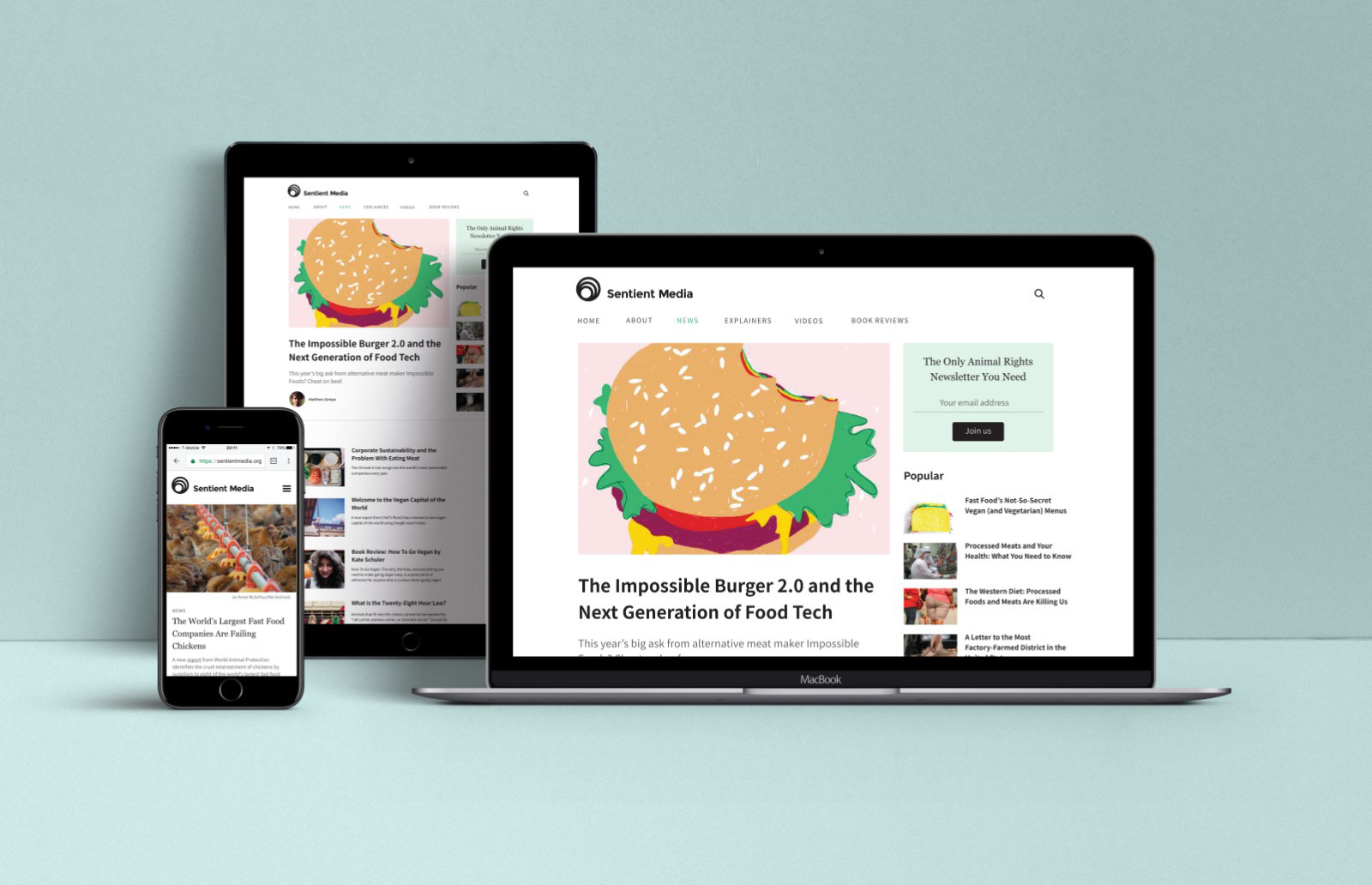 Sentient Media is a new animal rights media. They are a journalistic nonprofit organization working to create transparency around animal rights and animal-related climate change. 
My task was to design a responsive, clean, and credible home for the organization.
I wanted to design a website that gives the content the attention it deserves. This was accomplished by choosing a simple and legible typography that is supported by spacious layout and thoughtful use of imagery. I then defined the grid for all different touch points (mobile, tablet, web) and how the content should be organized and prioritized based on the device.     
After its first year, Sentient Media is currently serving over one million readers annually.