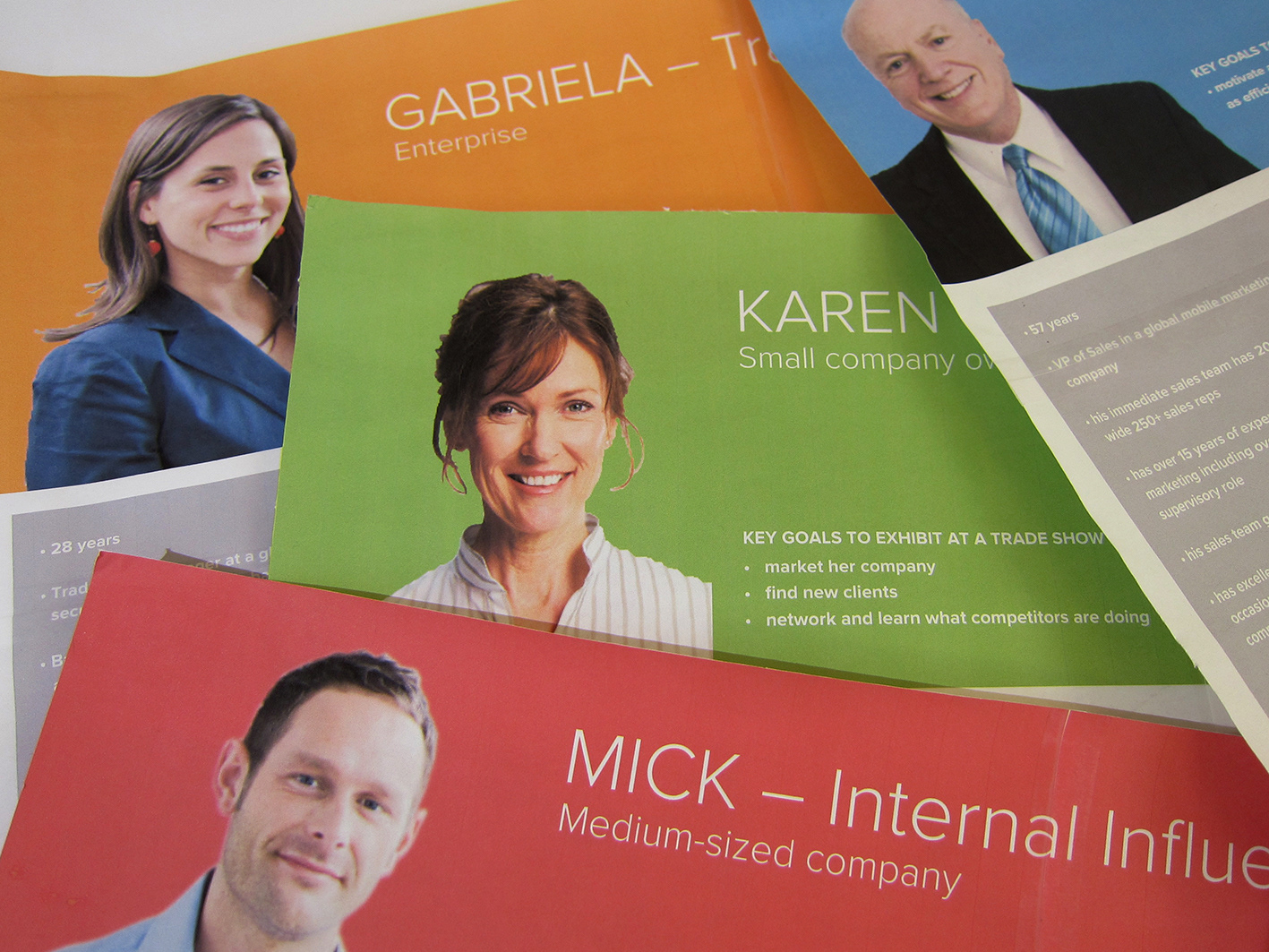 I led UX research for Bloodhound. It was a mobile lead management tool for companies to collect leads on and off the trade show floor.
Bloodhound needed to better understand their target audience in order to create a product they need and want to use. My research included a wide variety of methods, such as interviews at trade shows and events, 1:1 interviews with our target audience, and non-user testing.
This research informed the design priorities and the product roadmap.
The User Personas I created based on this research were to be used to ensure the users were understood and thought of across the company from product development to sales.